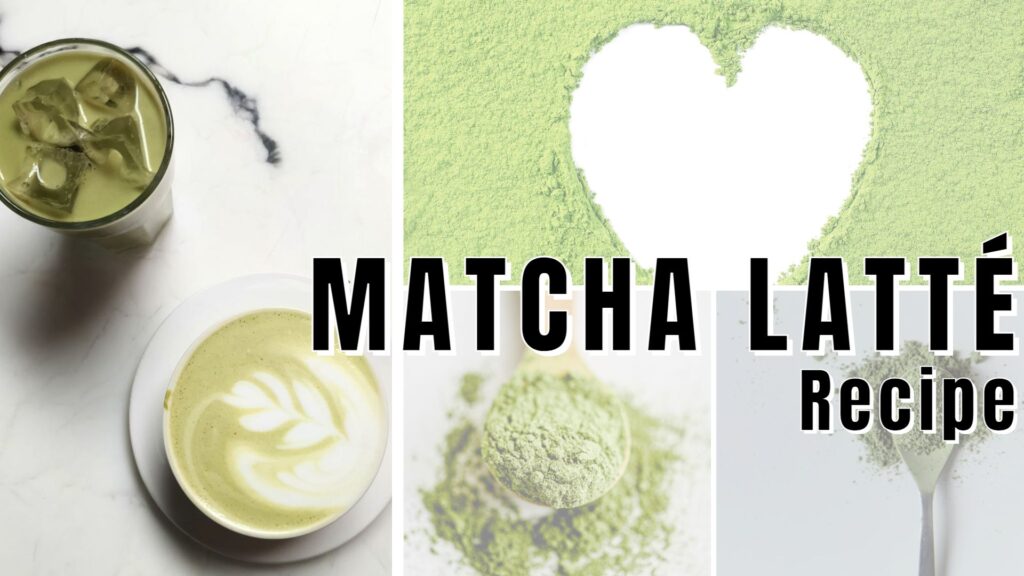 Matcha is now my favorite source of caffeine! Discover the benefits of Matcha Green Tea and why you should be drinking it for your health everyday. Keep reading… your new favorite Latté recipe is waiting for your.

Recipe below
---
What Is Matcha Green Tea?
---
Matcha is a type of green tea made by taking young tea leaves and grinding them into a bright green powder. You can now whisk the powder in to hot water. This is not to be confused with regular green tea, which is infused in hot water. Louise Cheadle (the co-author of The Book of Matcha) describes the benefits best: drinking brewed green tea "is a bit like boiling spinach, throwing away the spinach and just drinking the water, you will get some of the nutrients, but you're throwing away the best bit." With matcha, you're drinking the whole tea leaves and getting the full benefits of the tea leaf.
---
Health Benefits of Matcha
---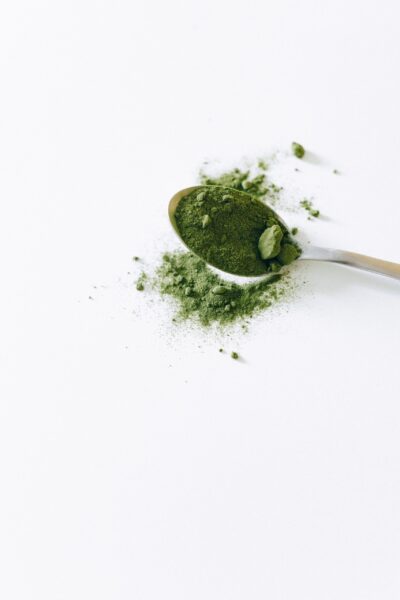 All the energy without all the side effects
Matcha is 100% powdered green tea which includes a of combination of caffeine and l-theanine. This provides a stable and extended boost of energy. When I stopped drinking coffee, within the first day or two I was getting headaches and negative side effects. When drinking coffee again after going cold turkey for over a week, the jitters I got from that one cup of coffee was extremely unsettling. I have tested myself in the same way with matcha powder and have not felt any of the side effects, on or off consumption.
Amazing for immunity
Matcha is 100% powdered green tea which includes a combination of caffeine and l-theanine. This provides a stable and extended boost of energy. Green tea fortifies the immune system and limits the invasion and growth of viruses and bacteria in the body. Matcha includes a special antioxidant called EGCg, which is said to be effective in fighting and protecting the body against various bacterial and viral infections. Now I haven't tested this myself, though I've read it in countless journals. And I tell ya what, it sure makes me feel proud about the latte I'm drinking.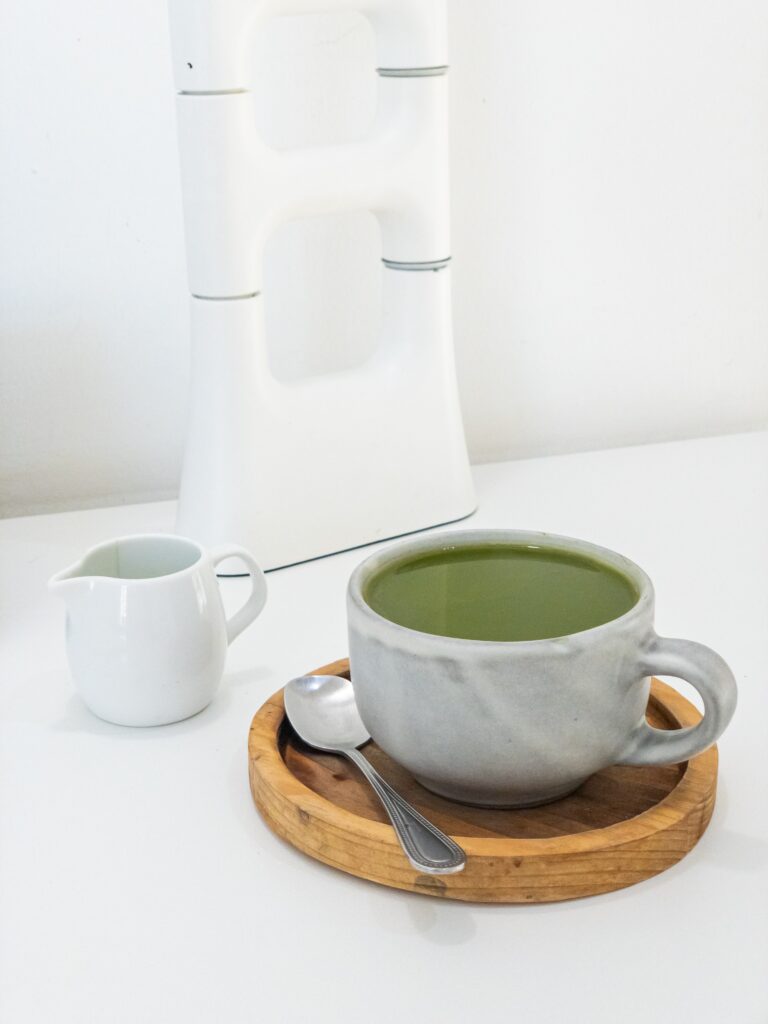 Matcha burns calories
Amp up your weightloss regimen by adding matcha to your diet. EGCg and caffeine work together to naturally boost your metabolism and increase the number of calories you burn on a daily basis. Matcha kickstarts your body to utilize fat as an energy source. The catechins are also activating your body's thermogenic fat burning activity, all because of a delicious matcha latte.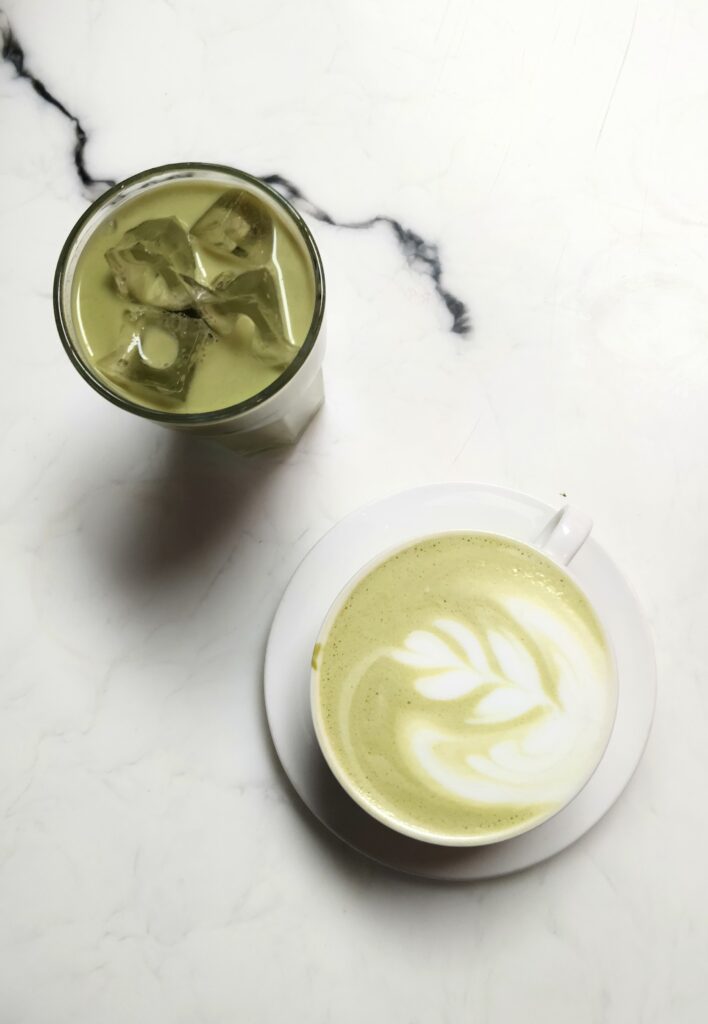 Improve your oral health
Bacterial cavities in your mouth is the cause of 90% of bad breath. This is when bacteria breaks down sulfur-containing amino acids into foul-smelling volatile sulfur compounds (VSCs). Yuck. Good for all of us, the antibacterial properties of matcha green tea keep the bacteria at bay, along with bad breath. Coffee is acidic, which means bacteria reproduce faster. Choosing matcha lattes instead of coffee will keep your teeth strong and healthy.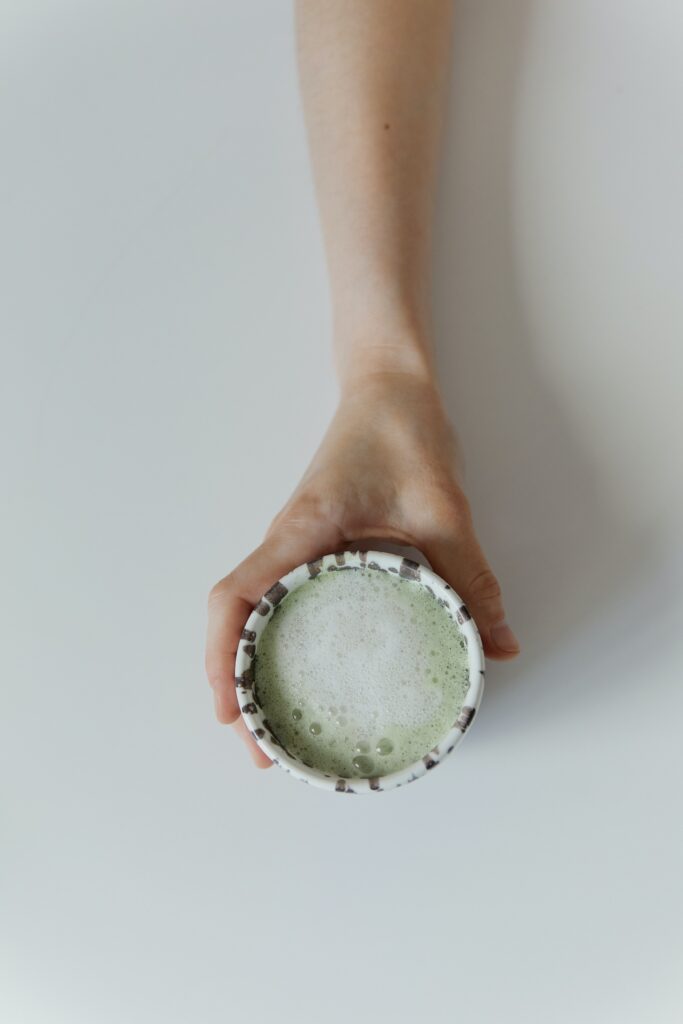 Control your portion sizes
Matcha contains EGCg (epigallocatechin gallate), which increases the hormone responsible for making you feel full CCK (cholecystokinin). Drinking matcha throughout the day and in between meals will help you from grabbing that snack. Matcha is known to provide a calming effect and as we all know, overeating can be induced by negative feelings. Drink matcha to help boost your mood and lower your desire to overeat.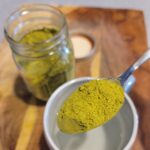 Matcha Protein Latte
This CRAZY healthy Matcha Latte will soon replace your favorite morning coffee. Try this easy recipe and get a dose of caffeine along with all the amazing benefits of Matcha!
Equipment
1 Electric Milk Frother

I use: https://amzn.to/3qNgopS
Ingredients
12

oz

water

1

tsp

Matcha

(I use ⇾ https://amzn.to/3EXzD5f)

½

scoop

vanilla protein powder

(whey protein isolate)

1

tsp

coconut milk protein

(I use ⇾ https://amzn.to/3eWbi5d)

1

tsp

stevia

(optional)
Instructions
heat up 10 ounces of water using your desired method

Add the Matcha and Stevia to your heated water. Blend with a hand milk frother.

1 tsp Matcha,

1 tsp stevia

Add the protein powder and coconut milk powder to the remaining 2 ounces of water. Blend with a hand milk frother to make your creamer.

½ scoop vanilla protein powder,

1 tsp coconut milk protein

Pour your frothed coconut cream in to your hot Matcha Tea.

Mix lighting with a spoon
---
Nutrition Per Serving
| | |
| --- | --- |
| Calories | 101.8 calories |
| Total Fat | 4.94 grams |
| Protein | 9.18 grams |
| Carbs | 8.51 grams |
| Sugar | 1.38 grams |
| Fiber | 1.98 grams |
---
1. https://tenzotea.co/pages/21-health-benefits-matcha-green-tea
2.https://www.ncbi.nlm.nih.gov/pmc/articles/PMC4566026/
3. https://tenzotea.co/pages/21-health-benefits-matcha-green-tea
4. https://tenzotea.co/pages/21-health-benefits-matcha-green-tea